Mission Statement:
To overcome communication barriers between Americans and Koreans by providing a high-quality translation and interpretation service.
---
About our services:
•
We offer one-stop Korean-English translation service.
º
Translation is performed by native Korean Speakers living in the United States.
º
Korean to English translations can be reviewed by university degreed native American speakers upon request.
º
English to Korean translations can be reviewed by university degreed native Korean speakers upon request.
•
Our passion, Translation/Interpretation, is more than just the conversion of words from one language to another, it's the transfer of understanding.
•
The standard E2K translation process includes editing and proofing of each document to assure that there are no omissions, inconsistencies or grammatical errors and that the work is stylistically true to the original.
•
We provide on-site interpretation by appointment throughout Arizona - telephone interpretation anywhere.
•
We are large enough to support your Korean / English linguistic needs, but small enough to provide caring, personalized service.
•
We have been serving clients for more than 14 years in the US.
---
About Mee Sook Kendall
(Linguist):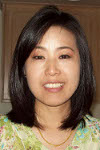 You might say that linguistics is in my blood, passed on to me from my father. Back on the small farm in South Korea where I grew up, dad spent hours writing poetry and practicing Calligraphy while mother did the heavy work in our rice fields. He taught me to read Chinese characters and gave me a deep appreciation for the fine art of communication. As a tribute to his talent, I've adorned the walls of my home with several of his writings.
After attending high school in Incheon City and receiving a BA degree from Seoul Shinhak University, I worked for 8 years as Chief Editor of "Today's Child" magazine in Seoul. Besides traditional editorial duties, I frequently had to translate English manuscripts and write articles. In 1994, I earned an MA degree from Seoul Shinhak University. I didn't realize it then, but I was being prepared for my present role as a freelance translator and interpreter with my own business, E2K Translation Service.
I'm utterly fascinated by the many ways that culture is expressed by language, so I've reflected this in my business slogan, "promoting international understanding." Whenever I translate something, I'm reminded of how important it is for me to not just transfer words from one language to another, but to capture the essence of what's being said so true understanding can take place.
---
Education/Certification:
B.A., M.A., Seoul Shinhak University, Puchon City, South Korea
Consecutive Interpretation
Inlingua School of Interpretation (Certified 4/03)
Medical Interpretation
Bridging the Gap 2008, 2009
Professional Associations:
American Translators Association (ATA)
Arizona Court Interpreters Association (ACIA)
Arizona Translator and Interpreter, Inc (ATI)

---
Contact Information:
Email:
e2ktranslation@yahoo.com
Yoo Mee Sook / Mitsy Kendall
Office: 480-883-7628
Mobile: 480-244-9183
FAX: 480-883-7629
Pro-Z.com profile # 136003


A member of the American Translators Association.